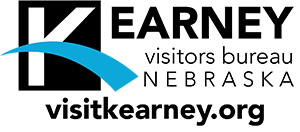 If you can kick it, throw it, shoot it, hit it or ride it…we can host it!  
Whether you take one of our daily flights to/from Denver or drive in on Interstate 80, Kearney is where you want to be!  Kearney is the perfect location for your next event and when it comes to sports…Kearney has so much to offer.
You get the advantages of big city venues without the big city price!
We have fantastic venues including facilities equipped for wrestling, hockey, BMX, soccer, basketball, golf, drag racing, equestrian and much, much more!