National Avocado Launching Championship
September 9, 2022

-

September 10, 2022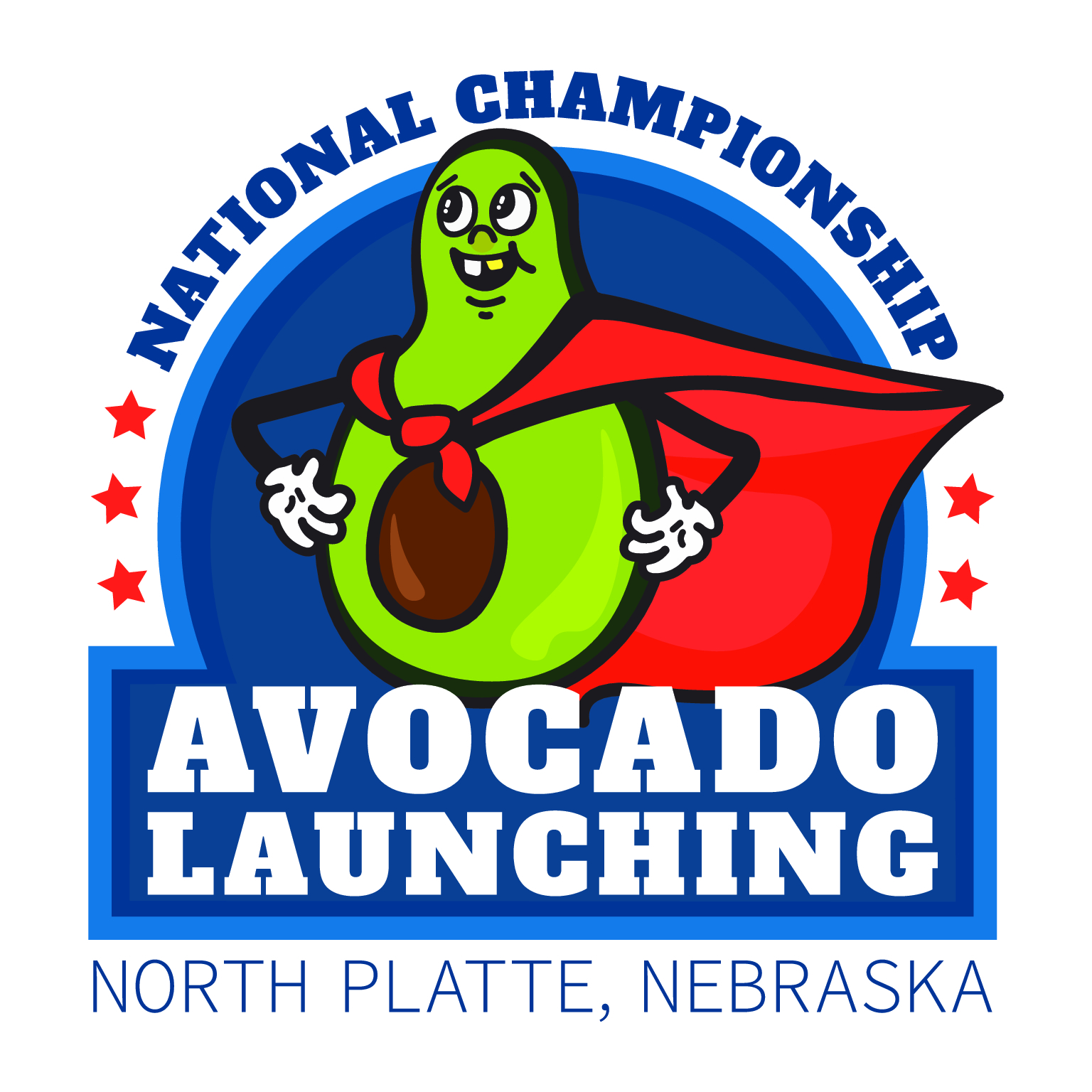 NEW DATE: SEPTEMBER 9-10th
The national avocado launching championship has been postponed due to unforeseen circumstances that were beyond our control. The North Platte visitor bureau board will be making a decision on the date may 25th at that time you can receive a refund or attend our new date. If you need help canceling your hotel reservations please let us know.
The National Avocado Launching Championship is exactly what it sounds like: a national avocado launching championship.
Teams of three will compete to score the most points by launching avocados at targets using slingshots, water balloon launchers, resistance bands, bulging muscles — basically, any launcher that is human-powered. No air guns, potato guns, flames, laser beams, or booster rockets.
Saturday, May 21, 2022 | 10 a.m.
Wild West Arena | 2801 Charlie Evans Dr., North Platte, Nebraska
$100 for a team of 3 until April 15th
$150 for a team of 3 after April 15th
Deadline for Registration is May 1st
Each Team Member receives a SWAG Bag and an event t-shirt for their participation.
Top 4 finishers will earn prize money and glory!
Champion – $5,000
Runner-up – $4,000
3rd Place – $2,400
4th Place – $1,200
More Details >> www.avocadolaunching.com
Share This Event!